MODERN ARCHITECTURE
FIRST CLASS MATERIAL
for your Warehouse and Industrial activity
---
SiRIE, built with modern architectural design and high standard construction techniques, the building will remain robust in accordance to your expectations.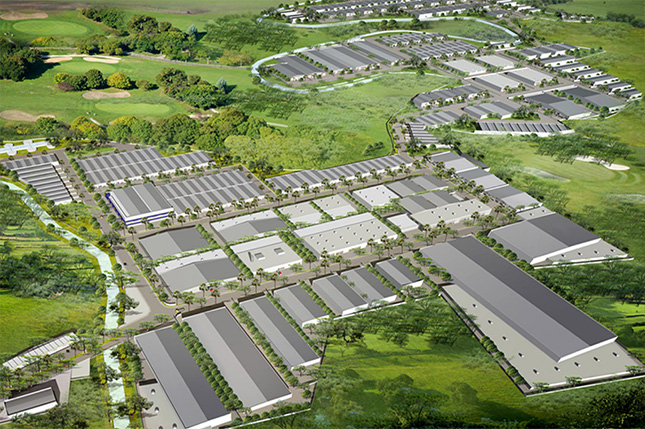 OUR PRODUCTS
Plan and Specifications
---
Developed by reliable developer and supported by modern design concepts and always prioritizing the best materials and techniques.
SiRIE provides lots or warehouse suitable for various industries.
Lots land = from 1500 m2 – 5 ha
Industrial warehouse standard = 300 m2 – 4000 m2
Customize warehouse
Provide rent for land or warehouse
BLOK Q
Available Type: 15×46
---
Specifications
| | |
| --- | --- |
| Main Structure | : Concrete and I Beam |
| Foundation | : Pile + Plat Lajur |
| Wall | : Brick + Paint |
| Roof | : Zincalume + Zelltech Heat Insulation |
| Roof Drain Pipe | : Independent each unit |
| Warehouse Floor | : Cast concrete 12cm + Wiremesh |
| Office Floor | : Granite Tile 60 x 60 |
| Office Door | : Aluminium Glass |
| Warehouse Door | : Steel Door 4.60 m x 4.90 m |
| Height | : 7 m (Lowest Roof Span), 9 m (Highest) |
| Electricity | : PLN 2200 watt |
| Water | : PDAM |
| Phone | : 1 line |
| Certificate | : Right to Build |
| Office | : 2 Storey Floor |
BLOK H
Available in 2 Type: 25×64 and 39×77
---
Specifications
| | |
| --- | --- |
| Main Structure | : Concrete and I Beam |
| Foundation | : Pile + Plat Lajur |
| Wall | : Brick + Paint |
| Roof | : Zincalume + Zelltech Heat Insulation |
| Roof Drain Pipe | : Independent each unit |
| Warehouse Floor | : Cast concrete 12cm + Wiremesh |
| Office Floor | : Granite Tile 60 x 60 |
| Office Door | : Aluminium Glass |
| Warehouse Door | : Steel Door 4.60 m x 4.90 m |
| Height | : 7 m (Lowest Roof Span), 9 m (Highest) |
| Electricity | PLN 4400 watt |
| Water | : PDAM |
| Phone | : 1 line |
| Certificate | : Right to Build |
| Office | : 2 Storey Floor |